Special Gases, Purified and Gas Mixtures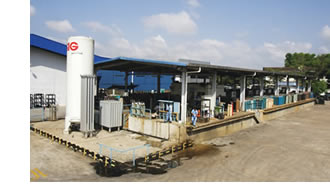 SIG offers a comprehensive quality product line of high purified gases, special gases and gas mixtures that serve various industries including medical & pharmaceutical, chemical, metal, semiconductor, electronic, power utility, environmental and etc.
Our sales executive, technical service personnel and production chemists are ready to provide the guidance and support to help you resolve the technical and safety issues.
Purified Gas

SIG supplies a wide range of purified and ultra purified gases to meet our customer needs and requirements. Our product ranges are as follows:-
Argon – Purified / High Purified
Nitrogen – Purified / High Purified
Helium – Purified / High Purified
Oxygen – Purified /
Carbon Dioxide – Purified / High Purified
Hydrogen – Purified / High Purified
Air – Zero/ Purified / High Purified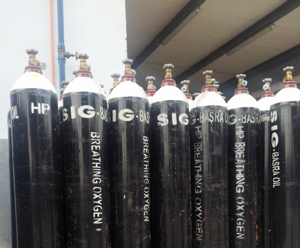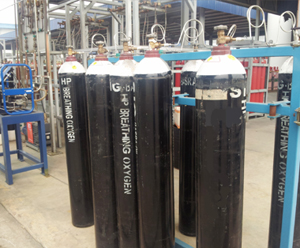 All the purified and ultra purified gases can be supplied in individual high pressure cylinder ranging from 10 Litres to 50 Litres size. We also have palletize package ranging from 9 cylinders to 16 cylinders that cater for medium and large consumption users.


Gas Mixture

With the experience expertise in gas industry and stringent quality control on lab, we are able to produce and supply various types of mixtures gas that suit to your application as follows:-
Medical and pharmaceutical application
Calibration gas mixture for an analytical application
Environmental compliance mixtures
Laser gas mixtures
Electronics gas mixtures
Leak detection mixtures
Petrochemical Engineering & Calibration mixtures
Chemical & Fertilizer Industry Standard Mixtures
To meet the requirements of the customer, we can blend mixtures gas by gravimetric and manometric (pressure) method in one cylinder according to the tolerance and accuracies required. All the gas mixtures are documented in quality assurance manual and it is traceable.


Special Gases

In addition to the purified and mixtures gas, SIG do provide the following rare and special gas to our valued customer
Zenon
Xenon
Neon
Propane
Propylene
Ethylene
Ethylene Oxide
Ethane
Butane
Sulfur Hexaflouride (SF6)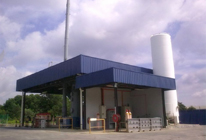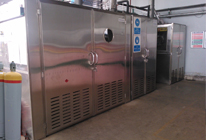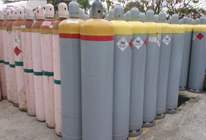 These gases are available in gas cylinder ranging from 2L to 133L cylinder. Furthermore, we can also provide the hydrocarbon gases in bulk liquid tank.


ARCAL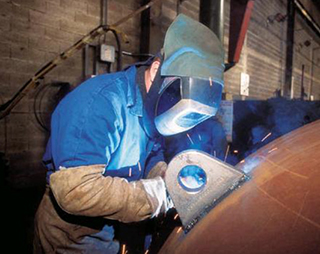 is the simple high performance shielding gas solution for all your arcwelding needs.
ARCAL Reference - Ready-to-weld
High quality, simple, proven, efficient, instant delivery gas solutions to fulfil all your welding needs
Quality & Consistency
Compliance with ISO 14175 standard and strict control on impurities.
Packaged with Retaining Pressure Valve(RPV) and specific internal surface treatment to prevent any risk of cylinder contamination.
Productivity
Achieving low porosity level without standing mechanical properties for optimal finishing.
ptimized welding speed giving better productivity and lower welding costs.
Safety
Scandina guard for maximum safety and stability when handling cylinders.
Lower fume emissions and spatters for welders safety.
Saving
Efficient solutions & best practices to eliminate delays, meet target costs for competitiveness and customer satisfaction.
Contains 40% extra gas to cut down on cylinder holding, lesser deliveries and fewer change over*
Easy-to-use
Four solutions to cover all metallic materials and welding process.
Innovative top design for easy connectivity and handling, removing unnecessary steps and deliver smooth workflow*
Availability
Large distribution network making our solution every where and always available.
A network of welding experts for innovation and continuous process improvement.
ARCAL Reference - A set of 4 products to take care of your everyday needs
High quality, simple, proven, efficient, instant delivery gas solutions to fulfil all your welding needs
ARCAL 1

ISO 14175-2008: SG-I1-Ar

TIG welding of all materials
MIG welding of aluminium and copper alloys
Root shielding of all materials
Plasma and annular gas in plasma processes

ARCAL 21

ISO 14175-2008: SG-M20-ArC

MAG welding of carbon steels with solid and metal cored wires
Very low surface oxidation
Low spatter and low fumes to improve performance
Stable arc with excellent arc striking properties
Ideal for pulsed welding process

ARCAL 12

ISO 14175-2008: SG-M20-ArC

MAG welding process of stainless steels
MAG brazing with CuSi and CuAi filter wires
Cost effective solution compared to Helium mixtures

ARCAL 5

ISO 14175-2008: SG-M20-ArC

All purpose MAG welding of carbon steels with solid and flux cored wires
Rounded root penetration
Tolerant to surface contamination
Material
Process
Welding Requirement
ARCAL REFERENCE
Carbon steel
Non and Low alloyed steel
MAG
Heavy gauge, multi run solid and/or flux cored wire welding
ARCAL 5
Low spattering and fumes, excellent aspect productivity and good pulsing capacities
ARCAL 21
Stainless
High alloyed steel
MAG
Quality finishing
Lowspattering solid wires
ARCAL 12
Aluminium & copper alloys
MIG
High quality welding, easy to use
ARCAL 1
All materials
TIG
Safe & Easy to use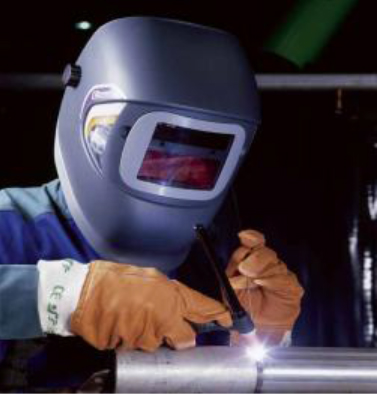 Brand
Impurities
Name
Composition
H O ≤ ppm
at 5b residual pressure
O ≤ ppm
N ≤ ppm
ARCAL 1
Ar -99.998%
5
5
10
ARCAL 12
Ar/CO2
40
50
200
ARCAL 21
Ar/CO2
40
50
200
ARCAL 5
Ar/CO2
40
50
200
ARCAL - Supply Mode
With over 100 years of experience, expertise and know-how in Industrial Gas Industry. This includes our participation in dedicated global R&D and industry technical programmes.
ARCAL supply mode is customized according to your conditions and needs to keep your productivity ahead of competition
Cylinder

Easy manoeuvring.
Small space requirement.
Retaining pressure valve prevent cylinder contamination.
ALTOP offer easy connection (Quick Connect) and handling.
ARCAL Bundle

Easy handling with forklift.
Larger packaging to reduce storage space and minimize downtime.
Available in Offshore Container BS EN 12079 & DNV 2.7-1 (optional).
ARCAL - More than gases
Equipments & Installation

Air Liquide provides reliable and safe gas handling equipments such as regulators, manifolds, point of use connectors, accessories.
All proposed equipments show easy and reliable handling, flow rates and pressure stability dedicated to the specific applications in welding.
Expertise& Know-how

The Air Liquide Research & Development Centres together with the Technical Centre for Welding, Cutting and Coating Applications (CTAS) develop and improve all aspects of industrial manufacturing.

Total Gas Management

This includes dedicated local support which provides on-site or remote management of your inventory. This comes from expertise in training, process selection, materials and logistics of a complex supply chain.

With over 1 million ALTOP cylinders worldwide, ALTOP is used by more welders around the world than any other, to improve productivity and enhance safety.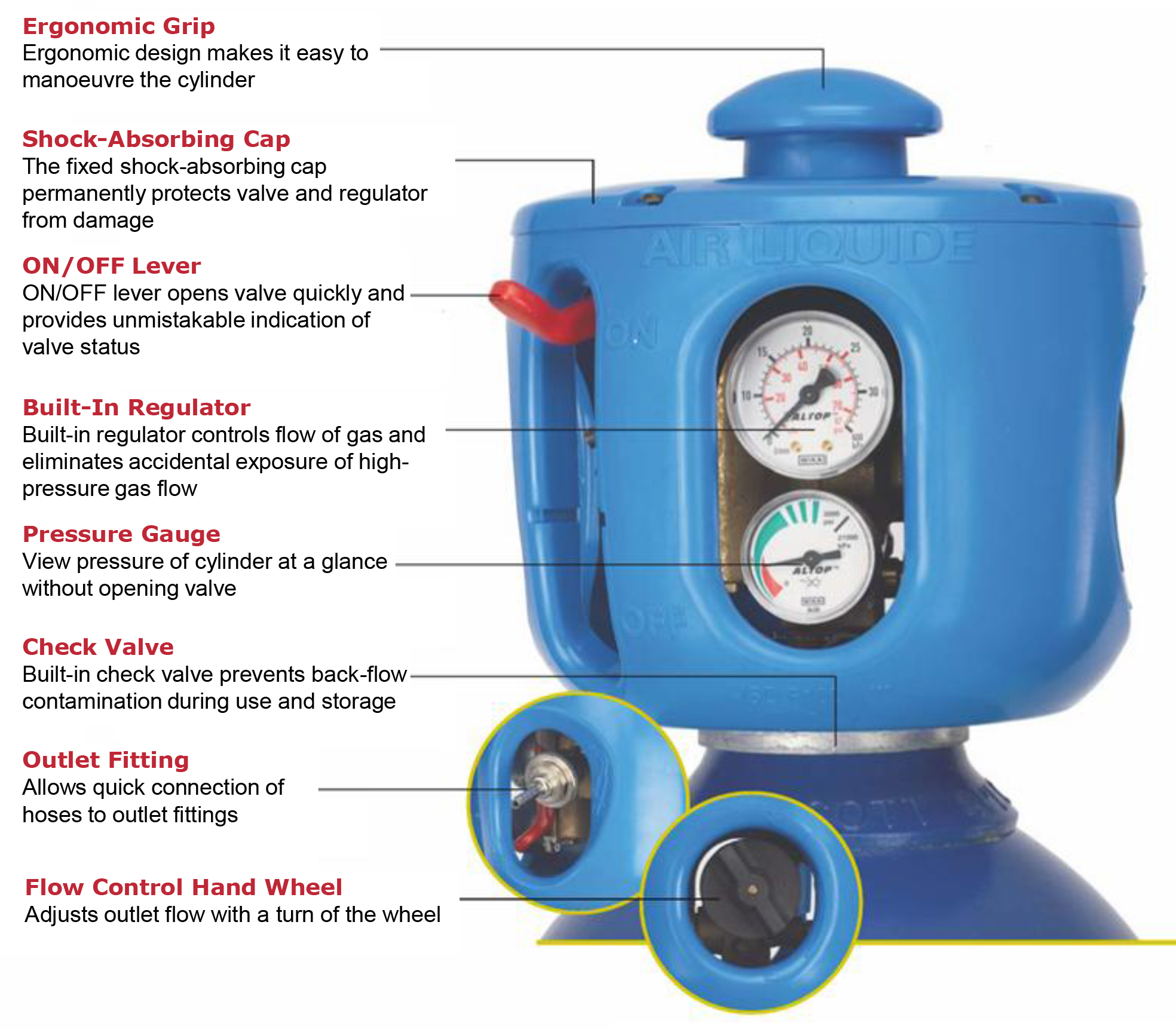 ALTOP has been announced the 2011 Australian Business Award Winner for Product Excellent.

*Only available with ARCAL 1 with ALTOP